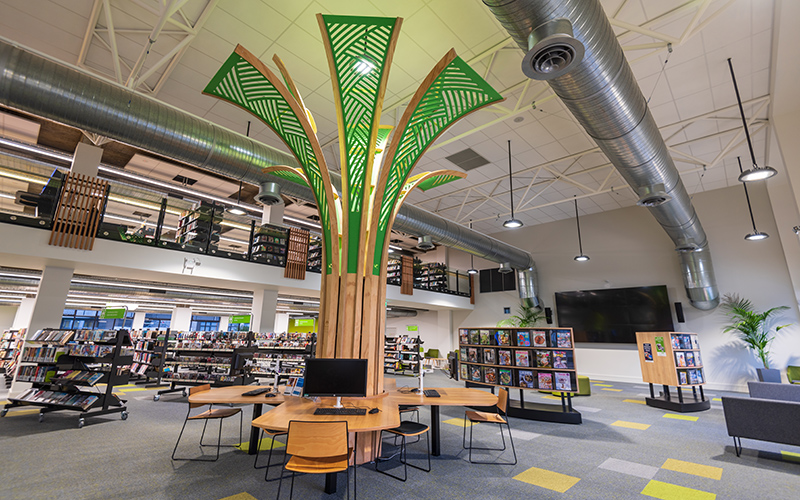 The Community Pride space is on the Ground Floor of Rotorua Library at the Arawa Street end of the building. With shelving on wheels, the space can be opened up considerably to become a dedicated event or display space with seating arranged for small groups to 100 people. By arrangement, the library can organise use of the large screen and sound equipment if required. This area is open to the general public.
THIS SPACE IS CURRENTLY NOT AVAILABLE FOR BOOKINGS
To discuss your event requirements, please contact us and we will reply as soon as possible.