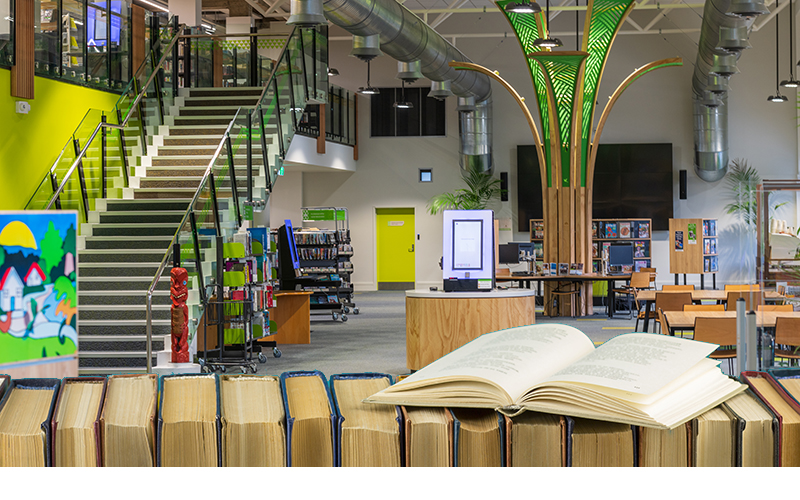 Find the New Releases on the shelf beside the main internal staircase on the Ground Floor. You can borrow these books for $3 for 10 days. These popular, newly released titles stay in this collection for a few months before being moved into the general collections.
Escape real life and jump into some fantastic fiction which you can find on the Ground Floor of the Library as well as some titles in the Large Print collection. There is no charge to borrow these books for 3 weeks. Watch out for Staff Picks or Staff Recommended stickers and bookmarks on chosen books!
If you prefer Graphic Novels, you'll be pleased to know we have a good selection both on the Ground Floor (for adults and children) and a Young Adults collection on the first floor. These are free to borrow for 3 weeks.
A great selection of the latest and most popular fiction to entertain and inspire young minds, escape from reality and journey to distant lands (or planets). Imaginations can go wild within the pages of a good fiction book!
If your child prefers to read true stories, facts and figures, then they will enjoy our collection of non-fiction books. Maybe they're into coding or want to know about space for a school project, learn another language or read about an interesting person in history - it's all here. Browse through the catalogue or if you come into the library, ask any of our librarians for assistance.
Suggest a Title
If you can't find a title in the library's online catalogue, you can make a suggestion for purchase.
Purchases are subject to the criteria in our collection management plan and availability is not guaranteed.
Fill out the online form to submit your suggestion.