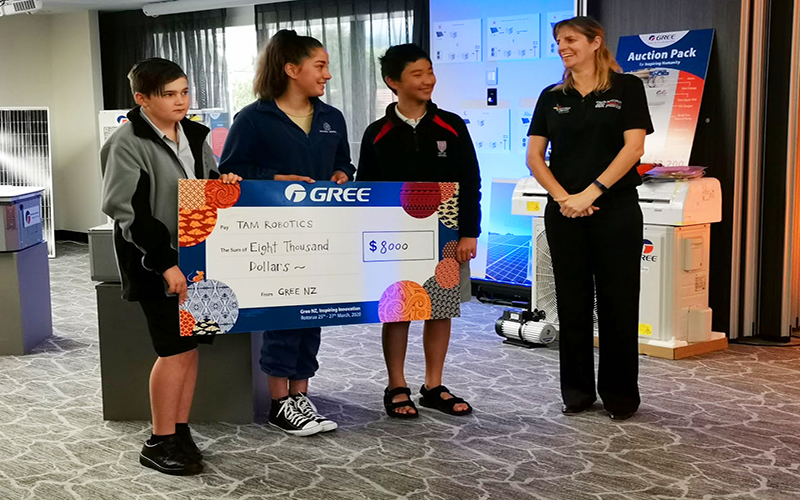 The Te Aka Mauri Young Engineers (formerly known as The Robotics Club) has gone from strength to strength in the past year, with successes at every turn. Tutor, Jessica Cathro, Digital Technology Educator is passionate about science and engineering and passing on her enthusiasm to young people! The surprise $8,000 cheque presented by the international company, Gree at their latest conference in Rotorua and was a welcome boost to Jessica's plans to give every child in Rotorua the chance to try coding.
Who can join
Young Engineers is open to any student who attends a Rotorua intermediate or high school. However, due to popular demand, we do operate a waiting list.
Get together with like-minded students as we learn engineering skills and participate in a range of competitions. We learn and use robotics, programming, computational thinking and engineering skills to participate in Aquabots, Evolocity, Robocup Jnr and VEX Robotics. No experience necessary.
Wednesdays 3.30pm-5.30pm
in Makerspace on the 2nd Floor
For Intermediate and high school students
When you sign up, you are committing to coming each week for a year. The cost is $50 per term plus a commitment to support all fundraising efforts.